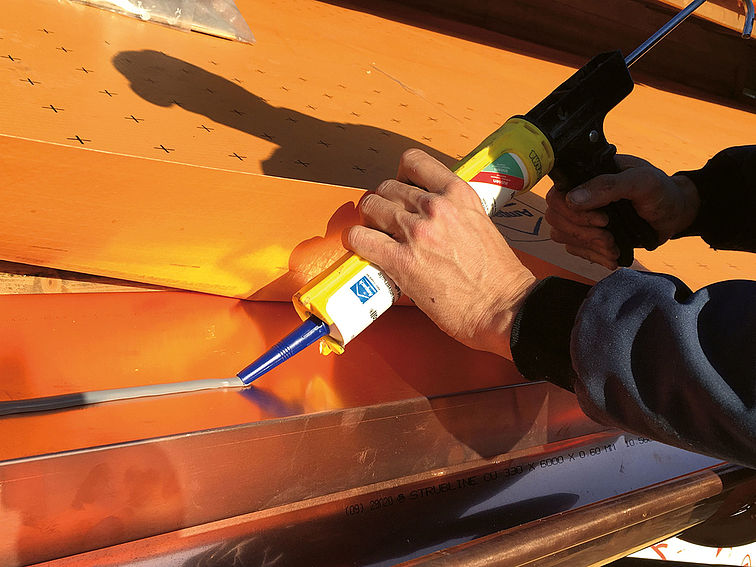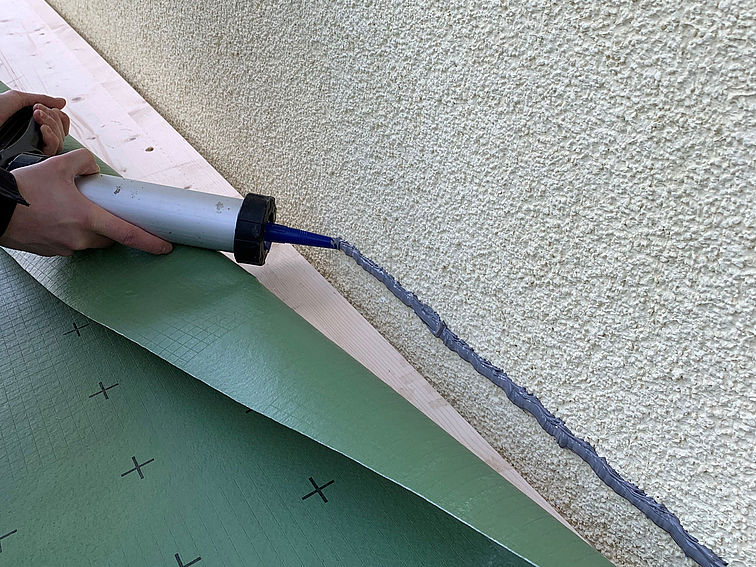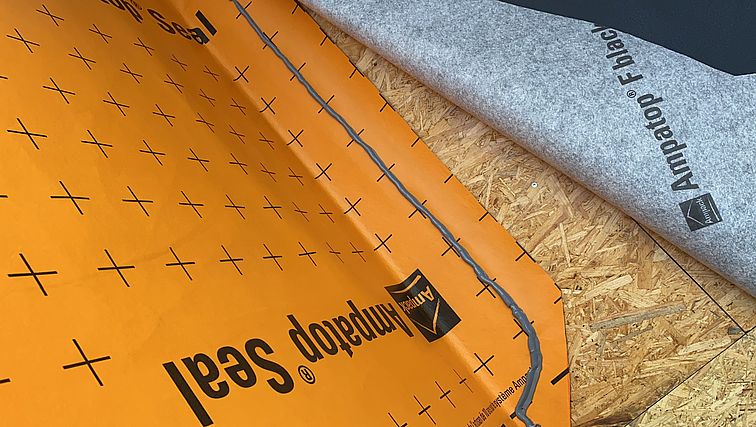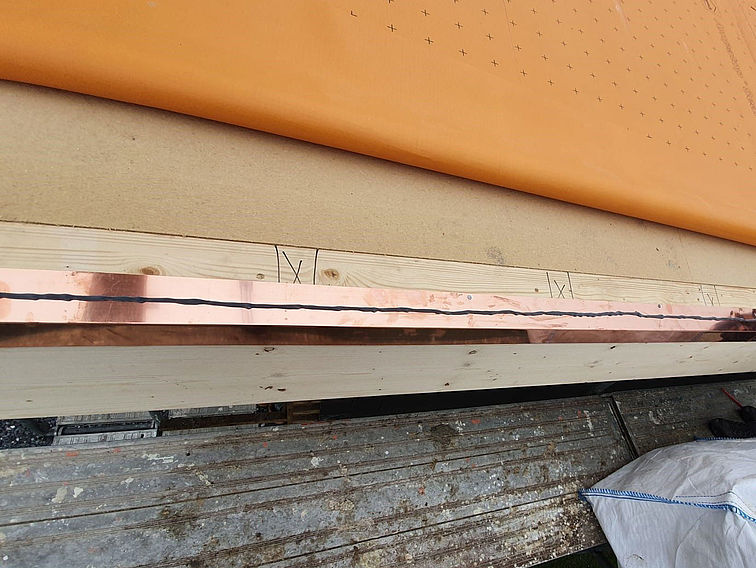 We used the liquid adhesive to connect an eaves membrane to a copper sheet. We're impressed!
Streule + Alder plc, roofing company from Rorschach (Switzerland)
Using Ampacoll Profix and a patch, we were able to completely seal a hole in a flat roof membrane quickly and easily.
Carpentry from Chiemgau (Germany)
Great adhesive for connecting eaves membranes. Bonds immediately, even to TPU roof membranes. Humidity and cold are not a problem.
Wyss Holzbau plc, timber construction company from Habkern (Switzerland)
For a safe connection of Ampatop Seal TPU roofing membrane to masonary Ampacoll Profix is just perfect.
Graber Holzbau Ltd., timber construction company from Horrenbach (Switzerland)
For our valued customers, I tested Ampacoll Profix on a wide variety of surfaces in the most difficult conditions. The results are outstanding!
Ramon Eberle, employee Ampack plc from Rorschach (Switzerland)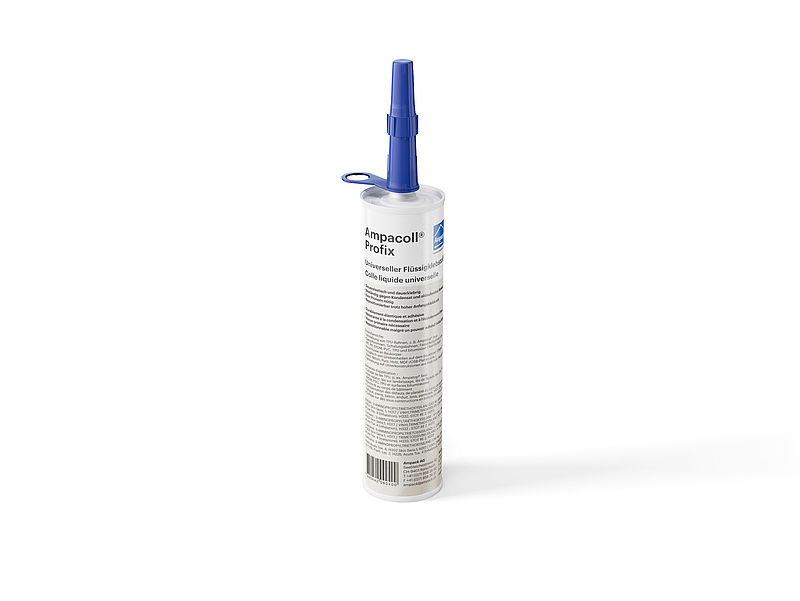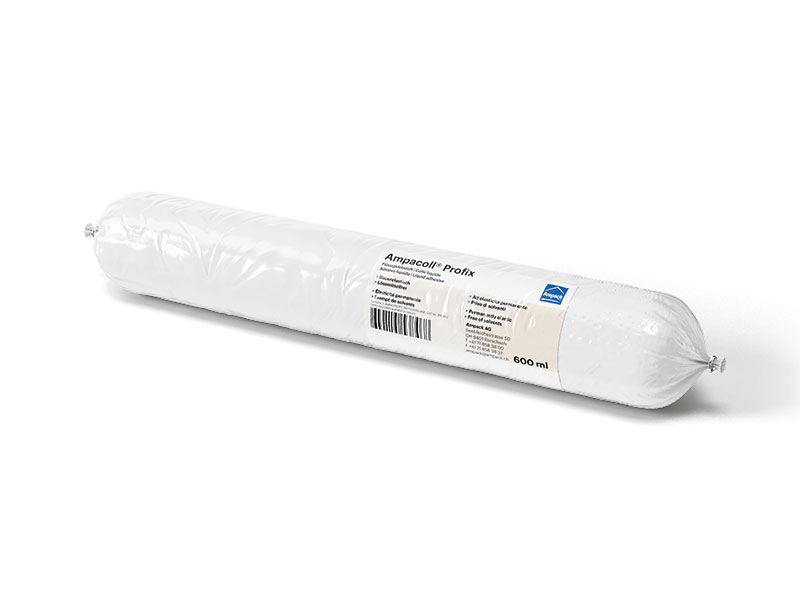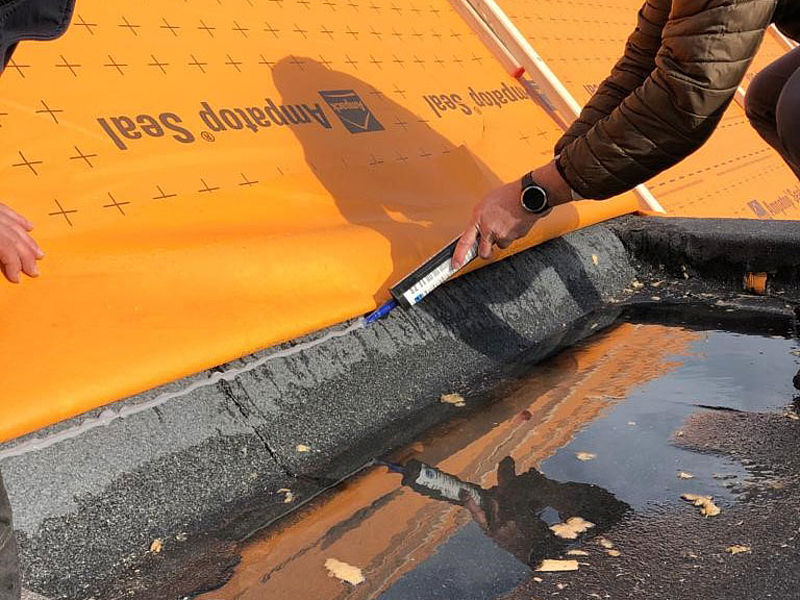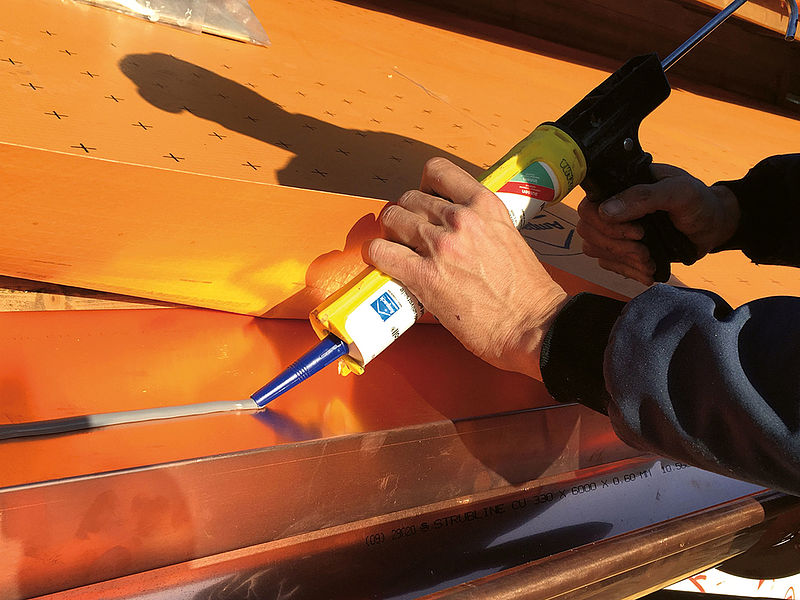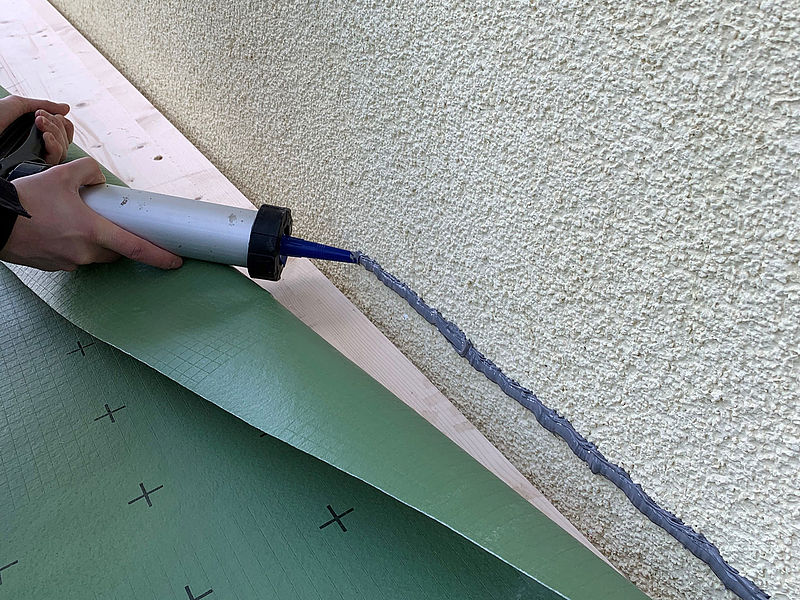 Solvent-free, airtight, windtight, durable elastic liquid adhesive.
Permanently elastic and tacky
Ideal for TPU products and many other, sometimes tricky surfaces
Resistance against condensation and run-off water
No primer necessary
Repositionable
Notched nozzle for a more even bead
Solvent-free, airtight, windtight, durable elastic liquid adhesive. Ideally suited for bonding TPU sheeting, connecting a membrane to the eaves flashing, lining overlaps on wind seals, and mounting wind seals on metal sections.
| Article number | Contents | Box contents |
| --- | --- | --- |
| 7640442090417 | 290 ml / cartridge | 12 cartridges |
| 7640442091193 | 600 ml / tube | 12 tubes |
Property
Value
Standard

Storage

frost-free, cool and dry

Durability

> 20 years

Setting time

Two to three days

Solvent

solvent-free

Consumption

30 - 50 ml/m

Operating temperature for product

+ 5 to + 35 °C

Temperature resistance

– 40 to + 90 °C

Operating temperature underground

+ 5 to + 35 °C
Technical data sheets
Safety data sheets
Product photos
Application photos
1Conditions for the twenty-year premium warranty include registering the building object and the Ampack products used. In addition, our products must be used as part of a system. For further details, please see our General Warranty Conditions.